Our Vision
A vibrant, just, and inclusive Greenville where equitable opportunities exist for all to advance and thrive.
Our Mission
To collectively remove the systemic barriers that hold people back based on race, place, and socioeconomic status, and strengthen the pathways that propel all people forward.
Our Values
We believe in a community that advances inclusion and creates conditions in which everyone can participate, prosper, and reach their full potential.
We know empathy is a pathway to equity, and that means listening first and acting second.
We co-design solutions by working with a cross-section of community partners because bringing together our experiences and resources leads to lasting change.
In the spirit of Mr. Hollingsworth, who was an inventor and innovator, we challenge ourselves and our community to bring innovative thinking to everything we do.
A successful community fosters adaptive leaders who thrive in challenging environments. We are committed to asking hard questions and supporting individuals and organizations that promote a vibrant, just, inclusive Greenville.
Our Role
As a catalyst, convener, collaborator, advocate, and leader, Hollingsworth Funds' role extends far beyond grantmaking. We deploy all forms of our capital – social, moral, intellectual, reputational, and financial – to help Greenville reach its full potential.
We Use Our:
Social capital to cultivate relationships and networks that foster change.
Moral capital to advocate for meaningful public and institutional policy change.
Intellectual capital to share significant data and knowledge with community partners seeking solutions to complex community problems.
Reputational capital to back people who are trying to get ahead, despite barriers holding them back, and the organizations and initiatives that support their journey.
Financial capital to strengthen our impact by combining real estate and investment assets with our grantmaking, making our investment in community partners even more impactful.
Our Staff
Tomeika Bennett
Community Investments Officer
Hailing from rural South Carolina, Tomeika has made Greenville her second home. First becoming exposed to Greenville with college friends, she found the city rich, full of energy, history, and opportunity.
Tomeika's love of learning motivated her to begin a career in education; carrying forward her family's view of the world as a classroom and powerful tool for advancement. As a first-generation college graduate, her commitment to access and equity in education became a springboard for her career. Her work has revolved around student advocacy, challenging systemic barriers to student success and supporting students throughout their academic journey. Her passion is based in service to others, equitable treatment, and economic mobility.
Tomeika received her Bachelors of Science from Lander University with a major in History Education; her Master of Science from Springfield College in Human Services with a concentration in organization management and leadership. She is also a certified Global Career Development facilitator.
Tomeika Bennett
Community Investments Officer, K-12 and Post-Secondary Education
Brooke Harmon
Controller
Visiting Greenville during college immediately convinced Brooke that Greenville was where she wanted to be in the future. She was drawn to the emerging vibrant downtown and the location in the Upstate of South Carolina near the mountains. Thankfully, job opportunities brought Brooke and her husband to Greenville nearly 15 years ago, and they have never left. She is grateful they are able to raise their two daughters here.
Brooke is the Controller at Hollingsworth Funds, and in that role she manages the day-to-day finance and accounting functions of Hollingsworth Funds. Previously Brooke spent over 10 years at Elliott Davis, LLC in the non-profit and high-net-worth tax group assisting her clients with their tax compliance and tax planning.
Brooke graduated from Clemson University with a Bachelor of Science in Financial Management. She also received her Master of Public Accountancy degree with an emphasis in taxation from Clemson University.
Brooke Harmon
Pam Prashad
Vice President, Finance & Operations
Most weekends, you can find Pam and her family enjoying all of the wonderful food venues and outdoor activities of Greenville. Pam first visited Greenville in college and quickly fell in love with its unique culture and community. As the hometown of her husband, it was an easy choice to make this home.
Pam is passionate about serving in her community, especially around issues related to foster care. She is an active volunteer and also serves as a foster parent. At Hollingsworth, Pam is the Vice President of Finance and Operations. Pam is responsible for all aspects of financial management. Prior to working at Hollingsworth Funds, Pam was a senior manager with Elliott Davis, LLC where she consulted in the non-profit and high-net-worth tax arena.
Pam graduated with degrees in Economics, Accounting, and English from Presbyterian College (Go Blue Hose!) and completed her Masters of Accounting at the University of Georgia.
Pam Prashad
Vice President, Finance & Operations
Allison Safford
Community Investments Officer
Allison loves Greenville for its buzzing downtown and scenic backdrop. Originally from Michigan, Allison first visited Greenville in 2016 and after one weekend checking out the local restaurants and biking the Swamp Rabbit Trail, she and her husband decided to make it home. They have since planted roots here and grown their family, adding two kids and a dog to the mix.
Allison is passionate about contributing to a just and inclusive community, and making Greenville a place her children can be proud to call home. Allison is the Community Investments Officer, responsible for building and managing relationships with community partners and stakeholders, facilitating the Funds' grantmaking process, and representing Funds in various community forums and events, in an effort to advance the organization's philanthropic priorities. She has extensive experience in fund development, community relations, operations, and communications. Prior to joining Funds, Allison was the Director of Community Engagement for The Family Effect here in Greenville, and previously worked in the Development Department at Massachusetts General Hospital in Boston.
Allison graduated from the University of Michigan (Go Blue!) with a Bachelor of Arts in Political Science and completed her Masters in Public Administration from Grand Valley State University.
Allison Safford
Community Investments Officer, Workplace
Katy Sides
Knowledge Management Officer
Katy Sides enjoys living in Greenville because of the wonderful things it offers from a great downtown to the beautiful outdoors to amazing cultural amenities. Katy fell in love with Greenville during her youth when she would always spend the night on her way from her childhood home in Florida to dropping off her brother at camp in North Carolina. That love of Greenville led to moving to Greenville for college and moving back after graduate school, making it her permanent home.
Katy is passionate about working to make sure the Greenville she loves is within reach of all residents, especially those that have traditionally been marginalized from opportunities due to their race or other socioeconomic factors. Katy is the Knowledge Management Officer, responsible for grants administration, knowledge management, research and communications. She has extensive experience in organizational operations, financial management, research and community relations. Katy has experience working for local nonprofits as well as city and county governments, having most recently been at the Institute for Child Success as the Vice President of Finance and Operations.
Katy graduated from Furman University with a Bachelor of Arts in Political Science and Sociology. She received her Masters in Public Administration from the University of Georgia.
Katy Sides
Tamela Spann
Vice President, Community Investments
As a child, Tamela often visited Greenville to enjoy productions by the Phillis Wheatley Repertory Theatre, concerts at the Greenville Memorial Auditorium, or to play in Cleveland Park. Tamela developed a deep appreciation for Greenville's amenities and family friendly environment.
Empathy, justice, and fairness serve as cornerstones for Tamela's approach to life and work. She is committed to working to create a more just and equitable community that respects and embraces the gifts, qualities, and uniqueness of all of its residents. As the Vice President of Community Investments, she is responsible for overseeing strategic grantmaking and community collaborations and translating the vision and strategic priorities of Hollingsworth Funds into effective, measurable investment strategies. Tamela has more than 20 years in philanthropy, education, and government.
Tamela received her Bachelor of Arts in Political Science from the University of South Carolina at Upstate and her Masters in Education from Converse College.
Tamela Spann
Vice President, Community Investments
Gage Weekes
President & CEO
Greenville's tremendous quality of life and entrepreneurial spirit convinced Gage to move from New York City with his family in 2010. Since then, the City's charm and sense of community has made it his adopted hometown.
Gage is passionate about making the most of Greenville's remarkable growth to benefit us all by removing the systemic barriers that hold people back and strengthening the pathways that propel people forward. As President & CEO, he is responsible for aligning all of Hollingsworth Funds assets in pursuit of a Greenville where equitable opportunities exist for all to advance and thrive. Gage has spent two decades advocating for meaningful community impact in the field of philanthropy, most recently as a director and strategist at Rockefeller Philanthropy Advisors. He is a Liberty Fellow and currently serves on the board of the Greenville Chamber of Commerce.
Gage received a Bachelor of Arts in History from the University of Richmond and a Masters in Business Administration from Fordham University.
Gage Weekes
Travis Wharton
Community Investments Officer
Travis's favorite thing about Greenville is the people. The rapid growth of our community has not outpaced our ability to value our community and the individuals in it. Travis is a Greenville native and graduate of J.L. Mann High School (go Patriots!). He feels like he's grown up with the tremendous change the community has experienced over the past few decades.
Travis is passionate about equity. He believes that we must recognize and reconcile our community's history in order to bring the most effective solutions for today's toughest concerns. He believes our community has everything it needs to make that happen.
His role as Community Investments Officer is to serve as an information conduit between the community and the foundation to best inform how and where Hollingsworth Funds invests in community change. His previous work consulting with nonprofit organizations, local municipalities, and with United Way of Greenville County has informed his approach to this position. Travis previously served as Director of Education and Economic Mobility at United Way of Greenville County. Essentially, this role combined his consulting experience as well as his 10-year career as an educator and school principal. To the surprise of most, Travis graduated from Claflin University with a degree in Music Education (he's a saxophonist). He later completed a graduate degree in School Administration and Supervision at Clemson University.
Travis Wharton
Community Investments Officer, Housing and Transportation
Our Board
Anne Ellefson
Board Chair
Anne retired as Vice President and Deputy General Counsel for Prisma Health. Prior to joining Prisma Health in February of 2014, she was a shareholder at Haynsworth Sinkler Boyd, P.A. where she practiced commercial real estate law for many years and served as the managing shareholder for 6 years. She is a Past President of the South Carolina Bar and Past President of ETV Endowment of SC and past Chair of SCTAC. She currently serves on numerous boards, including Southern First Bank, Greenville Local Development Corporation, and Verdae Development, Inc. Prior activity in the community includes service as Chair of the Greenville Chamber of Commerce, Board Chair and Campaign Chair of the United Way of Greenville County, as well as board service on many other boards.
Anne Ellefson
Tony McDade
Board Vice Chair, Governance Committee Chair
Tony is an active leader and volunteer in the Greenville community. He serves as a Trustee of Furman University; a member of the Diversity, Equity, Inclusion and Belonging Committee of the Sisters of Charity Foundation of South Carolina; on the the Leadership Team of Greenville's Community Remembrance Project; and on the Board of NewOrgGVL. In 2020 Tony retired as Executive Director at United Ministries, the community agency that offers an array of holistic services that serve and empower people on their journey to financial self-sufficiency. He became Executive Director at Greenville Area Interfaith Hospitality Network (GAIHN) in August of 2003. (GAIHN and United Ministries joined together in July of 2016.) Prior to that, he served as a Christian educator and administrator at several congregations in the Carolinas. A native of Union, SC, Tony's studies have taken him to Furman (B.A. in history, 1979), Southeastern Baptist Theological Seminary (Master of Divinity, 1982), and Columbia Theological Seminary (a Presbyterian seminary; Doctor of Ministry, 2001).
Tony McDade
Board Vice Chair, Governance Committee Chair
Sam Erwin
Board Secretary, Real Estate Committee Chair
Sam serves as Regional President – Carolinas for First Horizon Bank, overseeing all banking operations in the Bank's offices in South Carolina to include Greenville, Spartanburg, Columbia and Charleston as well as major markets in North Carolina including Charlotte and Raleigh.
Prior to joining First Horizon in late 2016 through its predecessor bank IBERIABANK, he served as Chairman, President and CEO of Palmetto Bank in Greenville, SC. When Palmetto Bank was acquired by United Community Bank in 2015, Sam served as a regional president with United Community Bank until joining IBERIABANK.
Sam is a graduate of Clemson University and serves as a director of its Rutland Ethics Institute and serves on the Vestry at Christ Church Episcopal in Greenville.  He is involved in a wide variety of other civic and professional organizations, including as a director of Upstate Forever, South Carolina Bankers Association and the Business Development Corporation of South Carolina. He is a Liberty Fellowship graduate, Class of 2011.
Sam Erwin
Board Secretary, Real Estate Committee Chair
Brenda Thames
Audit Committee Chair
Dr. Brenda J. Thames is the former Prisma Health Chief Academic Executive Officer and Provost for the Health Sciences Center.  She provided senior executive leadership for the academic enterprise overseeing and coordinating academic activities across Prisma Health affiliates to ensure alignment with the strategies and goals of the company.  Her work included integration of academic activities with other business lines of Prisma Health and its affiliates, to include clinical, operations, and finance.  In collaboration with other Prisma Health executives, she identified, developed, and nurtured strategic academic partnerships and affiliations via the Health Sciences Center.
Dr. Thames has a B.S. degree from Mississippi State University, a master and doctorate degree from Clemson University.  She has devoted her professional career to academics with a focus across the continuum of pipeline through professional degrees and is founder of the Medical Experience (MedEx) Academy program giving students (high school and undergraduates) experience in the "real world" of health care.
Dr. Thames has served on numerous boards and committees representing the health system and was Chair of the Greenville Chamber Board in 2017.  She is passionate about her work and committed to fostering collaboration to improve the health of our communities.
Brenda Thames
Jo Hackl
Investment Committee Chair
Jo represents clients in corporate, securities, and employment law matters. Her practice has an emphasis on corporate governance issues. She has served as lead counsel on public registrations representing over a billion dollars and has substantial experience in cross-border corporate acquisitions. Jo also counsels clients on employment matters, focusing on reducing the risk of employment-related litigation. She has BA in Economics & Political Science from Millsaps College and earned her law degree from Yale Law School.
In addition to her law practice, Jo is active in the Greenville community. She is Past Chair of the Greenville Area Development Corporation, and Past Chair of the Community Foundation of Greenville. Jo is a Liberty Fellow, an Aspen Global Leadership Network Fellow, a Riley Fellow, and serves as a Senior Advisor for the Liberty Fellowship program. Jo is a founding mentor in the NEXT! Venture Mentoring program and mentors in the Greenville Chamber's Pacesetters program and Yale Law School students. Greenville Business Magazine named Jo one of Greenville's 50 Most Influential Business Leaders of 2010 and 2011.
Jo is focused on attracting and growing business in SC and the Upstate and building an engaged, proactive business and non-profit community. She is past-president of the Greenville County Bar Association and Greenville Professional Women's Forum. Jo also serves on the local boards of Camperdown Academy, the Greenville Technical College Area Commission and the Center for Creative Arts. She is past-President of EMRYS, an arts-focused non-profit. Her passion for writing and the outdoors led to co-founding www.Outdoorosity.org, a website providing inspiration and information about the outdoors. Her novel, Smack Dab in the Middle of Maybe, is scheduled for release by Random House Children's Books in the summer of 2018. She and her husband share an interest in great food using fresh, local ingredients and she serves as volunteer taster for her husband's restaurant, Augusta Grill.
Jo Hackl
Investment Committee Chair
Russ Davis
Russ Davis is the co-founder of Homes Urban, LLC. Active in the multifamily housing industry since 1984, Russ has founded and led several real estate development and acquisition companies and has received numerous industry awards and accolades.
Russ previously was President/COO of Trammell Crow Residential Services- Midwest and Northeast and served as a member of the company's National Management Board. Prior to starting his own company, Russ also was part of the management team for Merry Land and Investment, a publicly traded Real Estate Investment Trust. Cumulatively he has been directly involved in the development or renovation of over 12,000 apartments and condominiums in the Midwest and Southeastern United States.
Russ earned a Bachelor's degree in Marketing and a Master of Business Administration degree in Finance from the University of South Carolina. He has been a civic and philanthropic leader, including serving on the Clemson Advancement Board for Real Estate Development (ABRED) of which he is Chairman Emeritus and The Advisory Board for the Innovation Fund.
Russ Davis
Sean Dogan
Richard Sean Dwayne Dogan is a 1998 graduate of Clemson University and attended Shaw School of Divinity, in Raleigh, NC.  He is married to the former Satreva Young and to this union they have a beautiful daughter, Ramiah Dogan.
Sean has served as Senior Pastor of the Long Branch Baptist Church, since 1997.  The church is at 28 Bolt Street, Greenville, SC. He loves the people and community that he serves. Under his visionary leadership the church has grown to over 1,100 weekly attendees.  He has recently led them in a multimillion dollar building project and a $50,000 environmental improvement project which included a stream restoration, rock sitting area, and the planting of over 60 trees. He has always pursued having a church that goes "beyond the walls".
He has initiated many programs that have positively affected the local community.  Some of these programs include: monthly feeding programs and partnership with Harvest Hope Food Bank to service 75 families weekly in the Greater Sullivan Community to help deal with the food insufficiency of Greenville County. He created a monthly Farmers Market for the community that has now developed into a Mobile Market in collaboration with Mills Village Farms.  He has also initiated scholarship programs and business grants opportunities that are made available to the members of Long Branch Baptist Church.  Recently he implemented Job Readiness Program for the church and community, which includes interviewing techniques, resume writing and personal support coaches.  He has worked diligently to bring the message of Wellness to the community through the "100 Days of Faith, Fitness, and Fellowship". He has also led the church in supporting youth employment through the community gardening.
Sean is currently involved with the following organizations and sits on the following Boards and Communities:  GHS Authority Board, United Way Board of Trustees, Upstate American Heart Association Board, Liberty Fellowship Class of 2017, LiveWell Greenville, Mill Community Ministries Board, Senior Action Board of Trustees, Generations Group Home Board of Directors, UNCF Upstate (Past Chair), N.A.A.C.P. He is listed as the Best and Brightest under 35 by Greenville Business Magazine (2010 Cover).  He is a graduate of The Riley Institute Diversity Leadership Initiative (Spring 2011 Class).
Sean Dogan
Gally Gallivan
Gally was the South Carolina National Bank from 1970 until 1986 where he was Regional Executive and Senior Vice President. From 1986 until 2017 he was employed in the Financial Advisory field as a Partner with J.C. Bradford & Co., the South's largest Brokerage firm at the time it was sold to UBS Financial Services, where he held the titles of Senior Vice President, Investments and Senior Managed Accounts Consultant. He graduated cum laude from Furman University and received an MBA from the University of Georgia. He earned the Certified Investment Management Analyst designation from the Investment Management Consultants Association program at the Wharton School of Business. Married to the former Fielding Clark since 1969, Gally has three sons and five grandsons and a granddaughter. A lifelong resident of Greenville, Gally retired from the financial services industry after 45 years and has been involved with many community organizations, including the United Way, Greenville Chamber of Commerce, YMCA Camp Greenville, Metropolitan Arts Council, St Francis Hospital, Furman University, and Foothills Family Resources.
Gally Gallivan
Bill Henderson
Bill Henderson is the president and CEO of John D. Hollingsworth on Wheels, Inc. Prior to being named president, he served in various roles at the company including vice president of manufacturing, personnel manager, and personal service specialist. A Simpsonville native, Bill graduated from Hillcrest High School in 1962 and married his wife Rebecca just a year later. The Hendersons are still Simpsonville residents and have two daughters, J. Dawn Brown and Pompey Hammontree.
Bill Henderson
Tim Reed
Born and raised in Greenville, Tim has witnessed many transformations over six decades. After a career in the frozen food industry and participating on many trade association boards, he elected to focus on efforts to improve Greenville. Tim is currently serving as a volunteer to the community and enjoys being a part of his three daughters' and two son-in-laws' lives. Tim works in various business ventures and pursues real estate investing. He co-founded Upstate Carolina Angel Network (UCAN, now VentureSouth) and he serves on both boards. His efforts to grow new companies in the Greenville area is another passion with involvement in VMS MIT Mentoring Program and various startup companies. In addition to his board experience, Tim is an active member of Westminster Presbyterian Church and has served his congregation in many capacities.
Tim Reed
Minor Shaw
Minor is president of Micco LLC, a private investment company. Her extensive community involvement includes chairing the Greenville-Spartanburg Airport Commission and serving as a board member of the Foundation and Corporate Boards of BlueCross BlueShield of South Carolina, the Columbia Funds Board of Trustees, and International African American Museum. Minor has been chairman of the Community Foundation of Greenville, the South Carolina Governor's School for the Arts and Humanities, the Junior League of Greenville, the Urban League of the Upstate, the YMCA of Greenville, and the South Carolina ETV Endowment. Currently, she serves as chair of The Daniel-Mickel Foundation and The Duke Endowment. She was inducted into the South Carolina Business Hall of Fame in 2012.
Minor Shaw
Bogue Wallin
Bogue is the owner of Blue Wall Real Estate which invests in and develops in-fill properties in the Carolinas (I-85 Corridor) focusing on the rapidly urbanizing cities within the region. Since its founding in 2012, Blue Wall has redeveloped office buildings with a value of over $100M primarily in Greenville and Charlotte, NC. A member of the Urban Land Institute since 1992, Bogue is on the Global Board of Directors for ULI and the immediate past chairman of the SC District Council. Bogue also serves or has served on a number of community nonprofit boards including; Dream Big Greenville, Ten at the Top (the spinoff from the 2009 Reality Check), Furman University Advisory Board, the Greenville Convention and Visitors Bureau (past chairman), the Upstate History Museum (past chairman) and Carolina Elite Soccer Academy. He is also an adjunct member of the faculty at Clemson University in its Masters of Real Estate Development where he teaches real estate investment.
Bogue Wallin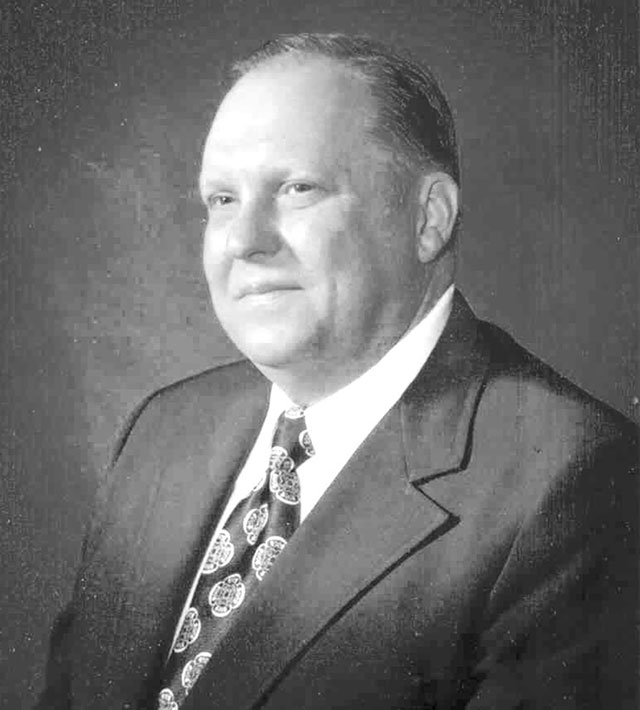 Our History
John D. Hollingsworth, Jr.
Born in Atlanta, GA in 1917, John D. Hollingsworth, Jr. moved to Greenville, SC at a young age. His grandfather, Pinkney C. Hollingsworth started the family textile machinery business with a mule-drawn wagon in the late 1800s until his father, John D. Hollingsworth, Sr. traded in the wagon for a truck in 1919 and operated the company out of the garage of the family's house in Greenville. John Jr. was 10 years old when he began to tag along with his father on trips to the area's textile mills to help fix the machinery, and he took over the company when his father died in 1942. Hollingsworth built John D. Hollingsworth on Wheels into one of the world's leading fiber-processing equipment makers, inventing machinery that separated textile fibers ten times faster than earlier machines. He was recognized worldwide by his customers for providing immaculate service and ultimately was credited with helping to revitalize America's textile machinery industry. Outside of his business, Hollingsworth had a keen interest in real estate. He spent 40 years amassing 42,000 acres, making him one of the largest private landowners in South Carolina.
An extraordinarily private individual, John D. Hollingsworth, Jr. established Hollingsworth Funds Inc., a charitable supporting organization, in 1976 as a means to provide anonymous support to the people of his adopted hometown. Upon his death in 2000, the bulk of his self-made textile and real estate fortune—valued at some $290 million—passed to Hollingsworth Funds.
Hollingsworth Funds
Since our inception, Hollingsworth Funds has faithfully performed our responsibility, investing strategically in our named beneficiaries and other Greenville nonprofit organizations. In addition to philanthropic investments, the sale and development of Hollingsworth Funds' real estate also have brought about significant economic development and opportunity for the Greenville area.
Already, our work has resulted in the Millennium Campus, the Clemson University International Center for Automotive Research, the Shops at Greenridge, and the 1,100-acre master-planned development known as Verdae. Roughly half of the developable real estate remains in Verdae and we are exploring ways to further align development opportunities with our vision and mission.
Under provisions of our trust documents, our distributions are designated for specific beneficiaries, as outlined below: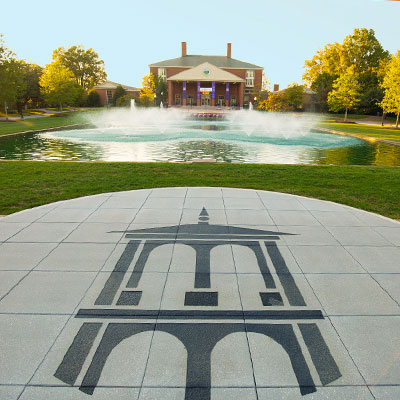 Furman University
45% of distributions
Furman University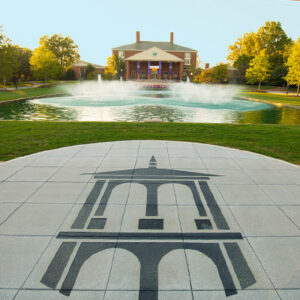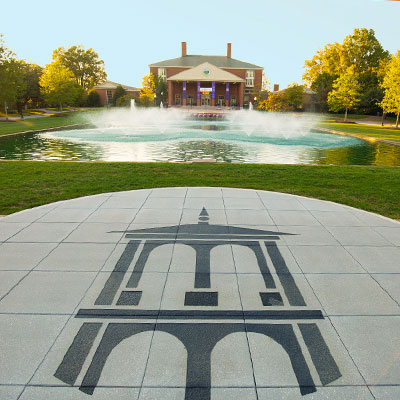 As the primary beneficiary of Hollingsworth Funds, Furman University receives 45% of our annual distributions. The majority of this investment supports the Hollingsworth Scholars program, which provides scholarship awards to incoming students from South Carolina who have demonstrated outstanding academic achievement and a strong commitment to their communities. Funding also supports the programs and activities of the Department of Economics and the Department of Business & Accounting, a longstanding relationship established and nurtured by John D. Hollingsworth himself. Furman's President also uses discretionary funds to support strategic opportunities and challenges for the university throughout the year.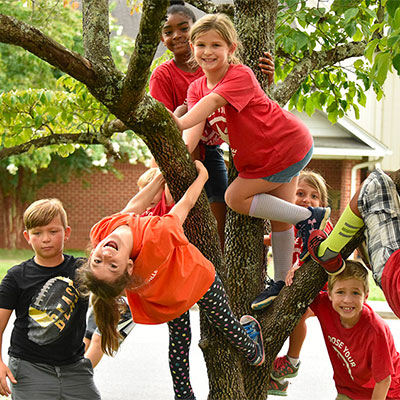 YMCA of Greenville
10% of distributions
YMCA of Greenville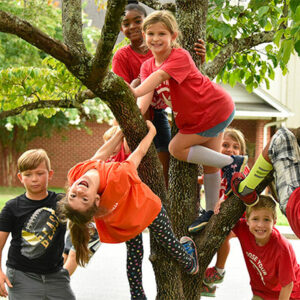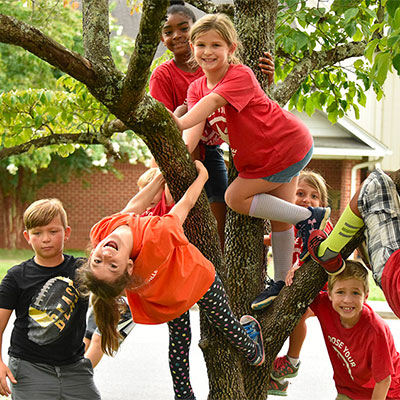 As the secondary beneficiary of Hollingsworth Funds, the YMCA of Greenville receives 10% of our annual contributions to support the Y's ongoing operating, programming, and capital needs. With its core focus on youth development, healthy living, and social responsibility, the Y serves approximately 48,000 members and 60,000 program participants annually across Greenville County, and it plays an important role in increasing the economic mobility of Greenville.
Our Financials
We are committed to being good stewards of our financial assets and encourage you to take a moment to review our most recent Form 990 and Audited Financial Statements.