Our Vision
A vibrant, just, and inclusive Greenville where equitable opportunities exist for all to advance and thrive.
Our Mission
To collectively remove the systemic barriers that hold people back based on race, place, and socioeconomic status, and strengthen the pathways that propel all people forward.
Our Values
We believe in a community that advances inclusion and creates conditions in which everyone can participate, prosper, and reach their full potential.
We know empathy is a pathway to equity, and that means listening first and acting second.
We co-design solutions by working with a cross-section of community partners because bringing together our experiences and resources leads to lasting change.
In the spirit of Mr. Hollingsworth, who was an inventor and innovator, we challenge ourselves and our community to bring innovative thinking to everything we do.
A successful community fosters adaptive leaders who thrive in challenging environments. We are committed to asking hard questions and supporting individuals and organizations that promote a vibrant, just, inclusive Greenville.
Our Role
As a catalyst, convener, collaborator, advocate, and leader, Hollingsworth Funds' role extends far beyond grantmaking. We deploy all forms of our capital – social, moral, intellectual, reputational, and financial – to help Greenville reach its full potential.
We Use Our:
Social capital to cultivate relationships and networks that foster change.
Moral capital to advocate for meaningful public and institutional policy change.
Intellectual capital to share significant data and knowledge with community partners seeking solutions to complex community problems.
Reputational capital to back people who are trying to get ahead, despite barriers holding them back, and the organizations and initiatives that support their journey.
Financial capital to strengthen our impact by combining real estate and investment assets with our grantmaking, making our investment in community partners even more impactful.
Our Staff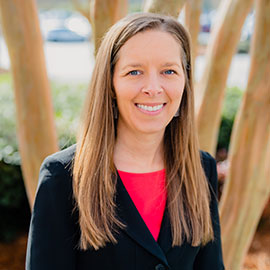 Brooke Harmon
Controller
Visiting Greenville during college immediately convinced Brooke that Greenville was where she wanted to be in the future. She was drawn to the emerging vibrant downtown and the location in the Upstate of South Carolina near the mountains. Thankfully, job opportunities brought Brooke and her husband to Greenville nearly 15 years ago, and they have never left. She is grateful they are able to raise their two daughters here.
Brooke is the Controller at Hollingsworth Funds, and in that role she manages the day-to-day finance and accounting functions of Hollingsworth Funds. Previously Brooke spent over 10 years at Elliott Davis, LLC in the non-profit and high-net-worth tax group assisting her clients with their tax compliance and tax planning.
Brooke graduated from Clemson University with a Bachelor of Science in Financial Management. She also received her Master of Public Accountancy degree with an emphasis in taxation from Clemson University.
Brooke Harmon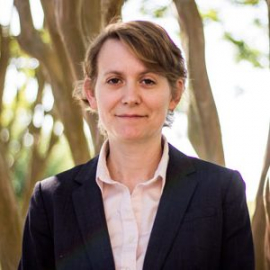 Pam Prashad
Vice President, Finance & Operations
Most weekends, you can find Pam and her family enjoying all of the wonderful food venues and outdoor activities of Greenville. Pam first visited Greenville in college and quickly fell in love with its unique culture and community. As the hometown of her husband, it was an easy choice to make this home.
Pam is passionate about serving in her community, especially around issues related to foster care. She is an active volunteer and also serves as a foster parent. At Hollingsworth, Pam is the Vice President of Finance and Operations. Pam is responsible for all aspects of financial management. Prior to working at Hollingsworth Funds, Pam was a senior manager with Elliott Davis, LLC where she consulted in the non-profit and high-net-worth tax arena.
Pam graduated with degrees in Economics, Accounting, and English from Presbyterian College (Go Blue Hose!) and completed her Masters of Accounting at the University of Georgia.
Pam Prashad
Vice President, Finance & Operations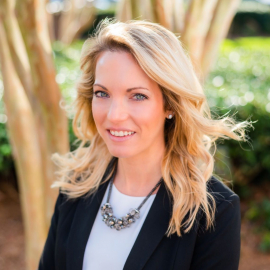 Allison Safford
Community Investments Officer
Allison loves Greenville for its buzzing downtown and scenic backdrop. Originally from Michigan, Allison first visited Greenville in 2016 and after one weekend checking out the local restaurants and biking the Swamp Rabbit Trail, she and her husband decided to make it home. They have since planted roots here and grown their family, adding two kids and a dog to the mix.
Allison is passionate about contributing to a just and inclusive community, and making Greenville a place her children can be proud to call home. Allison is the Community Investments Officer, responsible for building and managing relationships with community partners and stakeholders, facilitating the Funds' grantmaking process, and representing Funds in various community forums and events, in an effort to advance the organization's philanthropic priorities. She has extensive experience in fund development, community relations, operations, and communications. Prior to joining Funds, Allison was the Director of Community Engagement for The Family Effect here in Greenville, and previously worked in the Development Department at Massachusetts General Hospital in Boston.
Allison graduated from the University of Michigan (Go Blue!) with a Bachelor of Arts in Political Science and completed her Masters in Public Administration from Grand Valley State University.
Allison Safford
Community Investments Officer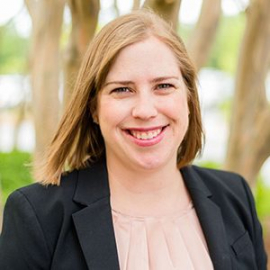 Katy Sides
Knowledge Management Officer
Katy Sides enjoys living in Greenville because of the wonderful things it offers from a great downtown to the beautiful outdoors to amazing cultural amenities. Katy fell in love with Greenville during her youth when she would always spend the night on her way from her childhood home in Florida to dropping off her brother at camp in North Carolina. That love of Greenville led to moving to Greenville for college and moving back after graduate school, making it her permanent home.
Katy is passionate about working to make sure the Greenville she loves is within reach of all residents, especially those that have traditionally been marginalized from opportunities due to their race or other socioeconomic factors. Katy is the Knowledge Management Officer, responsible for grants administration, knowledge management, research and communications. She has extensive experience in organizational operations, financial management, research and community relations. Katy has experience working for local nonprofits as well as city and county governments, having most recently been at the Institute for Child Success as the Vice President of Finance and Operations.
Katy graduated from Furman University with a Bachelor of Arts in Political Science and Sociology. She received her Masters in Public Administration from the University of Georgia.
Katy Sides
Knowledge Management Officer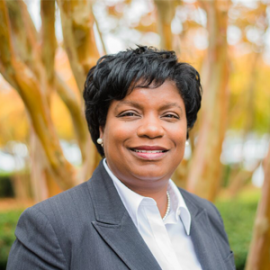 Tamela Spann
Vice President, Community Investments
As a child, Tamela often visited Greenville to enjoy productions by the Phillis Wheatley Repertory Theatre, concerts at the Greenville Memorial Auditorium, or to play in Cleveland Park. Tamela developed a deep appreciation for Greenville's amenities and family friendly environment.
Empathy, justice, and fairness serve as cornerstones for Tamela's approach to life and work. She is committed to working to create a more just and equitable community that respects and embraces the gifts, qualities, and uniqueness of all of its residents. As the Vice President of Community Investments, she is responsible for overseeing strategic grantmaking and community collaborations and translating the vision and strategic priorities of Hollingsworth Funds into effective, measurable investment strategies. Tamela has more than 20 years in philanthropy, education, and government.
Tamela received her Bachelor of Arts in Political Science from the University of South Carolina at Upstate and her Masters in Education from Converse College.
Tamela Spann
Vice President, Community Investments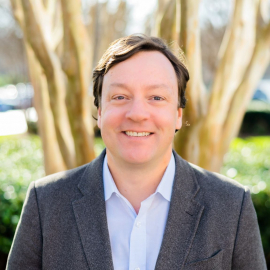 Gage Weekes
President & CEO
Greenville's tremendous quality of life and entrepreneurial spirit convinced Gage to move from New York City with his family in 2010. Since then, the City's charm and sense of community has made it his adopted hometown.
Gage is passionate about making the most of Greenville's remarkable growth to benefit us all by removing the systemic barriers that hold people back and strengthening the pathways that propel people forward. As President & CEO, he is responsible for aligning all of Hollingsworth Funds assets in pursuit of a Greenville where equitable opportunities exist for all to advance and thrive. Gage has spent two decades advocating for meaningful community impact in the field of philanthropy, most recently as a director and strategist at Rockefeller Philanthropy Advisors. He is a Liberty Fellow and currently serves on the board of the Greenville Chamber of Commerce.
Gage received a Bachelor of Arts in History from the University of Richmond and a Masters in Business Administration from Fordham University.
Gage Weekes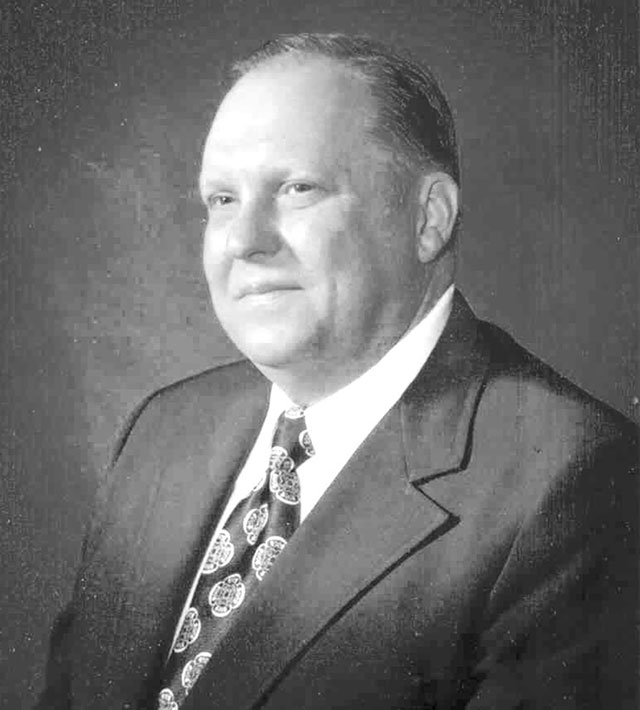 Our History
John D. Hollingsworth, Jr.
Born in Atlanta, GA in 1917, John D. Hollingsworth, Jr. moved to Greenville, SC at a young age. His grandfather, Pinkney C. Hollingsworth started the family textile machinery business with a mule-drawn wagon in the late 1800s until his father, John D. Hollingsworth, Sr. traded in the wagon for a truck in 1919 and operated the company out of the garage of the family's house in Greenville. John Jr. was 10 years old when he began to tag along with his father on trips to the area's textile mills to help fix the machinery, and he took over the company when his father died in 1942. Hollingsworth built John D. Hollingsworth on Wheels into one of the world's leading fiber-processing equipment makers, inventing machinery that separated textile fibers ten times faster than earlier machines. He was recognized worldwide by his customers for providing immaculate service and ultimately was credited with helping to revitalize America's textile machinery industry. Outside of his business, Hollingsworth had a keen interest in real estate. He spent 40 years amassing 42,000 acres, making him one of the largest private landowners in South Carolina.
An extraordinarily private individual, John D. Hollingsworth, Jr. established Hollingsworth Funds Inc., a charitable supporting organization, in 1976 as a means to provide anonymous support to the people of his adopted hometown. Upon his death in 2000, the bulk of his self-made textile and real estate fortune—valued at some $290 million—passed to Hollingsworth Funds.
Hollingsworth Funds
Since our inception, Hollingsworth Funds has faithfully performed our responsibility, investing strategically in our named beneficiaries and other Greenville nonprofit organizations. In addition to philanthropic investments, the sale and development of Hollingsworth Funds' real estate also have brought about significant economic development and opportunity for the Greenville area.
Already, our work has resulted in the Millennium Campus, the Clemson University International Center for Automotive Research, the Shops at Greenridge, and the 1,100-acre master-planned development known as Verdae. Roughly half of the developable real estate remains in Verdae and we are exploring ways to further align development opportunities with our vision and mission.
Under provisions of our trust documents, our distributions are designated for specific beneficiaries, as outlined below: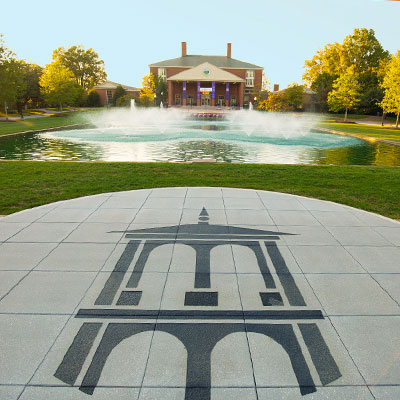 Furman University
45% of distributions
Furman University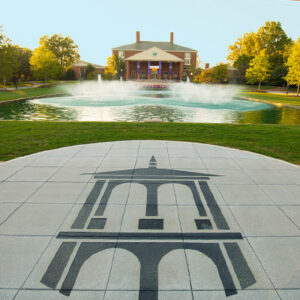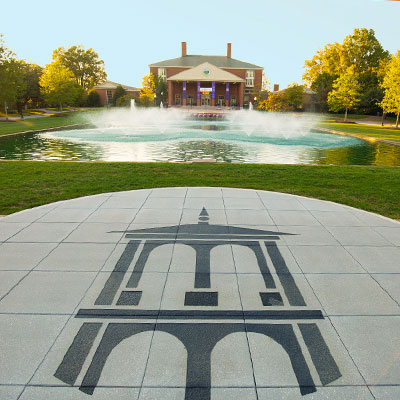 As the primary beneficiary of Hollingsworth Funds, Furman University receives 45% of our annual distributions. The majority of this investment supports the Hollingsworth Scholars program, which provides scholarship awards to incoming students from South Carolina who have demonstrated outstanding academic achievement and a strong commitment to their communities. Funding also supports the programs and activities of the Department of Economics and the Department of Business & Accounting, a longstanding relationship established and nurtured by John D. Hollingsworth himself. Furman's President also uses discretionary funds to support strategic opportunities and challenges for the university throughout the year.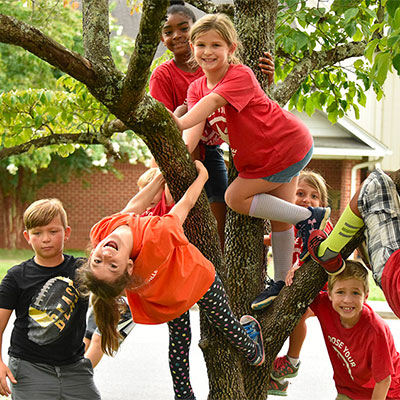 YMCA of Greenville
10% of distributions
YMCA of Greenville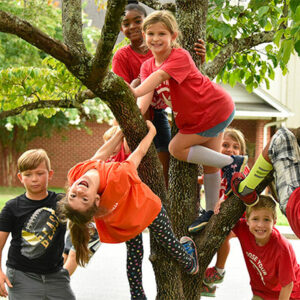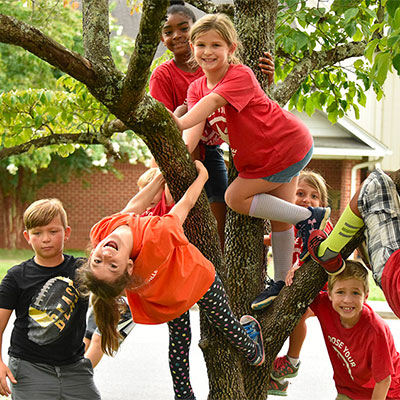 As the secondary beneficiary of Hollingsworth Funds, the YMCA of Greenville receives 10% of our annual contributions to support the Y's ongoing operating, programming, and capital needs. With its core focus on youth development, healthy living, and social responsibility, the Y serves approximately 48,000 members and 60,000 program participants annually across Greenville County, and it plays an important role in increasing the economic mobility of Greenville.
Our Financials
We are committed to being good stewards of our financial assets and encourage you to take a moment to review our most recent Form 990 and Audited Financial Statements.